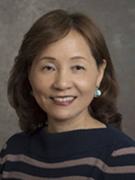 Prof. Cathy Wu (ACM Fellow, h-index: 66)
University of Delaware
Dr. Cathy Wu is the Unidel Edward G. Jefferson Chair in Engineering and Computer Science at the University of Delaware. She has conducted bioinformatics research for 30 years in areas encompassing genomic and protein sequence and functional annotation, biological text mining and natural language processing, biological ontology, semantic data integration, machine learning, and gene-disease-drug knowledge network analysis. She has led/co-led major bioinformatics resources including the international UniProt Consortium. She has published more than 280 scientific publications and is recognized as a "Highly Cited Researcher" in the top 1% of the most cited researchers on Web of Science for the last seven consecutive years. Dr. Wu serves as the founding director of the Center for Bioinformatics and Computational Biology and the Data Science Institute at UD, a nucleating effort to catalyze interdisciplinary research collaborations and address big data problems across fields impacting our society.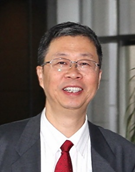 Prof. Xuegong Zhang (ISCB and CAAI Fellow)
Tsinghua University
Prof. Xuegong Zhang earned his BS degree in Industrial Automation in 1989 and Ph.D. degree in Pattern Recognition and Intelligent Systems in 1994, both from Tsinghua University. He joined the faculty of Tsinghua University in 1994, where he is now a Professor of Pattern Recognition and Bioinformatics in the Department of Automation, and an Adjunct Professor of the School of Life Sciences and the School of Medicine. Dr. Zhang worked at Harvard T.H. Chan School of Public Health as a visiting scientist on computational biology in 2001-2002 and 2006, and had been a visiting scholar in the MCB program at University of Southern California in 2007. He is the Director of the Bioinformatics Division, Beijing National Research Institute for Information Science and Technology (BNRist). He is the Chair of the Committee for Bioinformatics and Artificial Life in the Chinese Association for Artificial Intelligence (CAAI), and the Chair of the Committee for Intelligent Health and Bioinformatics in the Chinese Association for Automation (CAA). Prof. Zhang is also in the Board of Directors of the International Society for Computational Biology (ISCB). His research interests include machine learning, bioinformatics, human cell atlas, intelligent precision health and digit-life twin systems.
Invited Speaker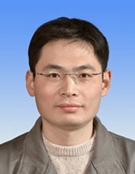 Prof. Zheng Zhou
Chinese Academy of Sciences
Prof. Zheng Zhou is Principal Investigator of National Laboratory of Biomacromolecules, Institute of Biophysics, Chinese Academy of Sciences. He was a Research Fellow in National Institutes of Health, National Cancer Institute from 2003 - 2011. His research interests are structure and dynamics of nucleosome or nucleosome sub-complexes.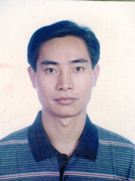 Prof. Peiyu Zhang
Henan University
Dr. Zhang is a currently distinguished professor at Henan University and Director of Smart M/NEMS Laboratory. He was a research follow at University of Alberta from 2009 to 2012 and research associate at University of Calgary from 2002 to 2008. He received a doctorate of mechanology from Tsinghua University, in Beijing, in 1998. His research has focused on Nanotechnology, bioMEMS, Microfluidics, Biomedical Engineering, Transdermal Drug Delivery, CMUT, and Microneedle Array. Dr. Zhang has more than 22 years research and development experience in this field, and has successively undertaken 20 major scientific research projects including National Natural Science Foundation of China and Natural Science and Engineering Research Council of Canada. He published more than 80 scientific research papers and contributed nearly 100 articles, book chapters, and presentations at professional conferences. Dr. Zhang has served as reviewer for several academic journals.
More speakers are updating.
Previous Keynote Speaker
Prof. Yuan-Ting Zhang

张元亭教授
City University of Hong Kong

Prof. Alexander Suvoror

Institute of Experimental Medicine, St. Petersburg
Prof. David Zhang
张大鹏教授

The Chinese University of Hong Kong (Shenzhen)

Prof.Tun-Wen Pai
白敦文教授

National Taipei University of Technology

Prof. Dong-Qing Wei

魏冬青教授
Shanghai Jiaotong University

Prof. TSUI Kwok-Wing Stephen
徐国荣教授

The Chinese University of Hong Kong