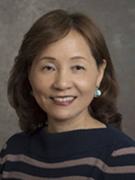 Prof. Cathy Wu (ACM Fellow, h-index: 70)
University of Delaware
Dr. Cathy Wu is the Unidel Edward G. Jefferson Chair in Engineering and Computer Science at the University of Delaware. She has conducted bioinformatics research for 30 years in areas encompassing genomic and protein sequence and functional annotation, biological text mining and natural language processing, biological ontology, semantic data integration, machine learning, and gene-disease-drug knowledge network analysis. She has led/co-led major bioinformatics resources including the international UniProt Consortium. She has published more than 280 scientific publications and is recognized as a "Highly Cited Researcher" in the top 1% of the most cited researchers on Web of Science for the last seven consecutive years. Dr. Wu serves as the founding director of the Center for Bioinformatics and Computational Biology and the Data Science Institute at UD, a nucleating effort to catalyze interdisciplinary research collaborations and address big data problems across fields impacting our society.
Speech Title: "Data-Driven Discovery: Integrative Literature Mining and Semantic Computing for Drug Analytics"
Abstract: In this talk, Dr. Wu will cover research in integrative literature mining, data mining and semantic computing for knowledge discovery, as well as underlying cyberinfrastructure for collaborative research. To realize the value of genomic scale data, her team has developed a semantic computing framework connecting text mining, data mining and biomedical ontologies. Natural language processing and machine learning approaches are employed for information extraction from the literature, along with an automated workflow for large-scale text analytics across documents. The ontological framework allows computational reasoning, and through federated SPARQL queries, it connects complex entities and relations such as gene variants, protein post-translational modifications and diseases mined from heterogeneous knowledge sources. Scientific use cases demonstrate data-driven discovery of gene-disease-drug relationships that may facilitate disease understanding and drug target identification for diseases ranging from Alzheimer's' to COVID-19.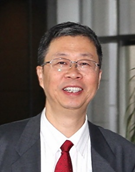 Prof. Xuegong Zhang (ISCB and CAAI Fellow, h-index: 50)
Tsinghua University
Prof. Xuegong Zhang earned his BS degree in Industrial Automation in 1989 and Ph.D. degree in Pattern Recognition and Intelligent Systems in 1994, both from Tsinghua University. He joined the faculty of Tsinghua University in 1994, where he is now a Professor of Pattern Recognition and Bioinformatics in the Department of Automation, and an Adjunct Professor of the School of Life Sciences and the School of Medicine. Dr. Zhang studied at Harvard T.H. Chan School of Public Health as a visiting scientist on computational biology in 2001-2002 and 2006, and had been a visiting scholar in the MCB Program at University of Southern California in 2007. He is the Director of the Bioinformatics Division, Beijing National Research Institute for Information Science and Technology (BNRIST). His research interests include machine learning, bioinformatics, intelligent precision health and digit-life twin systems.
Speech Title: "Toward a Unified Information Framework for Cell Atlas Assembly"
Abstract: Profiling the molecular features of all cells with their anatomical and functional attributes is essential for understanding the human body in health and diseases. In recent years, scientists have been enthusiastic in building such atlases of human cells using single-cell omics technologies, led by consortiums and programs like HCA, HuBMAP and HDCA. In the meanwhile, the whole community has been more and more single-cell studies with the rapid development and popularization single-cell RNA-sequencing and other technologies. Tremendous amount of single-cell data are accumulating in the public domain. This suggests the possibility of an alternative approach for building cell atlases by assembling such "shot-gun" data in scattered publications. We have been studying this possibility and the informatics solutions in recent years, and realized that the key challenges in atlas assembly are not unique to scattered data, but also applies data generated by consortium efforts. The task of cell atlas assembly will be of "shot-gun" manner in nature as the spatial and temporal destiny of each cell is not deterministic at the microscopic level. The information complexity and volume are many magnitudes larger than that of the human genome project. We proposed a unified information framework for assembling atlases from data of various sources and built a human Ensemble Cell Atlas (hECA). It includes an infrastructure for storing and retrieving data that are large in both depth and width, and an information graph for unifying and representing multifaceted annotations of cells. We developed an "in data" cell sorting scheme that allows extracting cells using logic formula from the "virtual human body" to investigate scientific questions involving multiple organs and cell types. To explore a coordination system that can form a complete representation of the multifaceted nature of cell heterogeneities, we developed a machine-learning method UniCoord for representing multiple discrete, continuous and hierarchical attributes of cells in a unified mathematical space. We hope such a unified representation can enable the quantitative description and investigation of high-order relations across different biological attributes of cells and cell systems.
Invited Speaker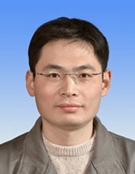 Prof. Zheng Zhou
Chinese Academy of Sciences
Prof. Zheng Zhou is Principal Investigator of National Laboratory of Biomacromolecules, Institute of Biophysics, Chinese Academy of Sciences. He was a Research Fellow in National Institutes of Health, National Cancer Institute from 2003 - 2011. His research interests are structure and dynamics of nucleosome or nucleosome sub-complexes.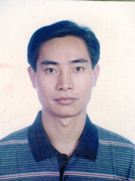 Prof. Peiyu Zhang
Henan University
Dr. Zhang is a currently distinguished professor at Henan University and Director of Smart M/NEMS Laboratory. He was a research follow at University of Alberta from 2009 to 2012 and research associate at University of Calgary from 2002 to 2008. He received a doctorate of mechanology from Tsinghua University, in Beijing, in 1998. His research has focused on Nanotechnology, bioMEMS, Microfluidics, Biomedical Engineering, Transdermal Drug Delivery, CMUT, and Microneedle Array. Dr. Zhang has more than 22 years research and development experience in this field, and has successively undertaken 20 major scientific research projects including National Natural Science Foundation of China and Natural Science and Engineering Research Council of Canada. He published more than 80 scientific research papers and contributed nearly 100 articles, book chapters, and presentations at professional conferences. Dr. Zhang has served as reviewer for several academic journals.
Speech Title: "Influence of Ultrasonic Cavitation Induced by Mix-Frequency for Transdermal Drug Delivery"
Abstract: The growth and collapse of acoustic (ultrasonic) cavitation bubbles have an important effect on the properties of fluid or tissue. The influence mechanism needs further research. In recent years, the influence of dual- or multi- frequencies were employed for enhancement of acoustic (ultrasonic) cavitation. The dynamic model of acoustic cavitation bubbles induced by mix frequencies was built based on the Rayleigh-Plesset equation. The growth and collapse of acoustic (ultrasonic) cavitation were modeled and the movements of the interface was analyzed. The different radius and frequencies of acoustic cavitation bubbles were simulated. The results demonstrated that the mix-frequency ultrasound could exploit the lower ultrasonic intensity than single-frequency if acquirement the same cavitation effect and induce transient cavitation to a bigger initial radius nucleus.
Previous Keynote Speaker
Prof. Yuan-Ting Zhang

张元亭教授
City University of Hong Kong

Prof. Alexander Suvoror

Institute of Experimental Medicine, St. Petersburg
Prof. David Zhang
张大鹏教授

The Chinese University of Hong Kong (Shenzhen)

Prof.Tun-Wen Pai
白敦文教授

National Taipei University of Technology

Prof. Dong-Qing Wei

魏冬青教授
Shanghai Jiaotong University

Prof. TSUI Kwok-Wing Stephen
徐国荣教授

The Chinese University of Hong Kong